How to bypass iCloud Pin Lock Code (bypass Find My Mac lock)?
So you started your Mac and PIN password screen greets you immediately, what happened? Well, it seems someone remotely locked your Mac. Either you did it by accident or someone somehow did it to your Mac machine. In this article we will show you how to unlock your Mac and bypass the PIN code.
Find My Mac is an iCloud-based service that enables you to discover the location of a lost Mac, lock it, or erase it remotely. If you set up Find My Mac before your Mac went missing, you can use Find My to help locate and protect it. Normally a user can also choose to erase a device, deleting all content and settings, which is useful if the device contains sensitive information. After the erase is complete, the message can still be displayed and the device will be activation locked. This makes it hard for someone to use or sell the device. Typically an Apple ID password is required to turn off Find My, sign out of iCloud, erase the device, or reactivate a device after an activation lock. Or you must type your PIN code to unlock the computer and use all its functions and features.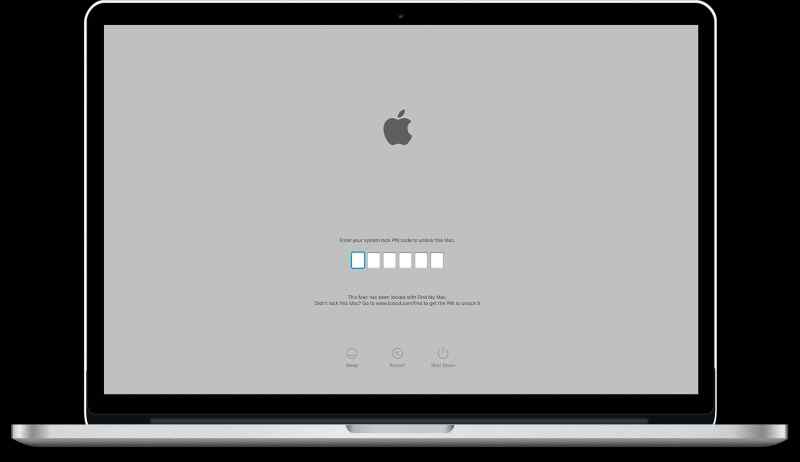 iCloud Pin lock (Find My Mac lock) is generally available due to Apple T2 chip. The Apple T2 Security Chip is Apple's second-generation, custom silicon for Mac. The T2 chip delivers capabilities to your Mac, such as encrypted storage and secure boot capabilities, enhanced image signal processing, and security for Touch ID data.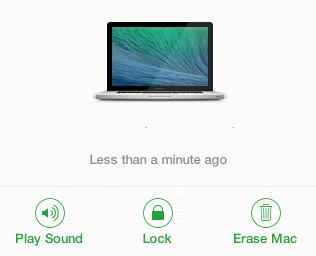 Method 1. Unlock your Mac using official methods
After you locate your Mac, you can unlock it by entering the PIN passcode that you created when you locked it with Find My. However if you don't remember the PIN lock code, you have some official options available:
Open your browser and navigate to iCloud.com/find, then pick your Mac from the Devices menu. Select Unlock and follow the steps to verify your identity.
Unlock your Mac by using your iPhone, iPad, iPod touch, or Apple Watch using your device passcode.
If your Apple support is active and you have a proof of purchase your best bet is to take your Mac to an Apple Authorized Service Provider. Somebody from Apple staff will verify your purchase and unlock your Mac if veriication will be postively confirmed
Method 2. Reset NVRAM / PRAM and remove your iCloud PIN
One of the older ways used to removing the iCloud PIN and disable Find My Mac lock is to reset the NVRAM / PRAM. Main drawback of this method is it rarely works with Apple T2 machines. However, considering the fact you probably forgot the iCloud passcode and can't recover it, it is still worth trying.
To perform the reset NVRAM / PRAM follow steps below:
NVRAM (nonvolatile random-access memory) is a small amount of memory that your Mac uses to store settings. PRAM (Parameter RAM) also similar information, and the steps for resetting NVRAM and PRAM are pretty much the same. The settings stored in NVRAM depend on your Mac and the devices that you're using with your Mac.
Start with shutting down your Mac.
FInd following keys on the keyboard: Command key, Option key, P, and R.
Turn on your computer.
Hold these keys down simultaneously in step 4 before the gray screen appears.
Hold all keys (mentioned above) down until the computer restarts and you hear the startup (chime) sound for the second time.
Now, release the keys.
Reboot your Mac and see whether your iCloud PIN lock is still present. If it is move to another step
Please note: On Mac computers that have the Apple T2 Security Chip, you can release the keys after the Apple logo appears and disappears for the second time. Additionally if your Mac has firmware password enabled, this key combination will not do anythong or will force to start up your Mac from macOS Recovery. To reset NVRAM, you will be first obligated to turn off the firmware password.
Method 3: Use Firmware Unlocker tool to bypass iCloud PIN lock
If all previous steps failed to remove your iCloud PIN passcode lock, don't worry. You can still bypass system lock pin code without a password with Firmware Unlocker tool service. It is a perfect solution in case of a forgotten or lost password and you want to remove iCloud PIN screen lock.
Firmware Unlocker is an instant solution to remove remove iCloud PIN Lock Screen for all Apple Mac computers with a T2 security chip (MacBook Pro and Air, iMac, iMac Pro, Mac Pro, Mac Mini). Entire process is done without any data loss! This service will allow you to unlock your Macbook lock without providing a correct PIN.
General requirements:
target computer (one you want to unlock): Mac ie. MacBook Pro, MacBook Air, iMac etc. (T2 chip) with firmware password enabled (EFI firmware password host computer (required for running unlocker)
workable Mac computer (with Intel CPU) which will run our unlocker (which allows to perform the unlocking service) cable (for connecting target and host)
USB type C - USB type C which will connect both Apple devices, standard Mac USB-C power cable will work just fine.
Where typically "target computer" (locked one) can be any of the following:
2019-2020 16″ MacBook Pro
2018-2019 13″ & 15″ Macbook Pro
2018-2020 MacBook Air
2018 Mac Mini
2020 iMac
2017 iMac Pro
2019 Mac Pro
Your can try Firmware Unlocker for free here.
Conclusion
We hope we provided you some usefull ideas and methods to bypass iCloud PIN lock screen and remove Find My Mac lock. If you have a proof of order you should reach your local Apple support place, they will verify your identity and remove your pin lock passcode. Otherwise you can try Firmware Unlocker service to bypass the iCloud PIN lock screen.